Acknowledgements
Building the Our Changing Menu website continues to be a team effort. Learn more about the many Cornell students and funding agencies that made this initiative possible!
Web Team
Marta Faulkner '20, Victoria Eshun '23, and Jess Brey '20 built the Our Changing Menu website. Jess created the original design, Marta built the database pages from scratch and continued to develop website design and functionality, and Victoria did the research and work to improve our website speed.
Social Media Team
Natalie Bronfin '21 and Cristina Pinheiro '21 co-developed the strategic marketing plan for the website launch, created digital and social media content for promoting the book and website, and scheduled content for distribution across media channels. Cristina did background research for the marketing strategy and Natalie created the social media accounts.
Database Content Team
Bjorn Kroes '21, Samhita Pendyal '22, Brandon Garcia '22, Marla Colino '22, Wulfgar Ramsey '24, and Katherine Chiang contributed to the ingredient databases by researching the popular press, refereed journals, and government and technical reports for information about how climate change is affecting plant-based products (Bjorn and Katherine) and food and food ingredients (Samhita, Brandon, Marla, and Wulfgar).
Funding Sources
The website was made possible with partial support from the Towards Sustainability Foundation and the Podell Endowment Award for Research and Scholarship.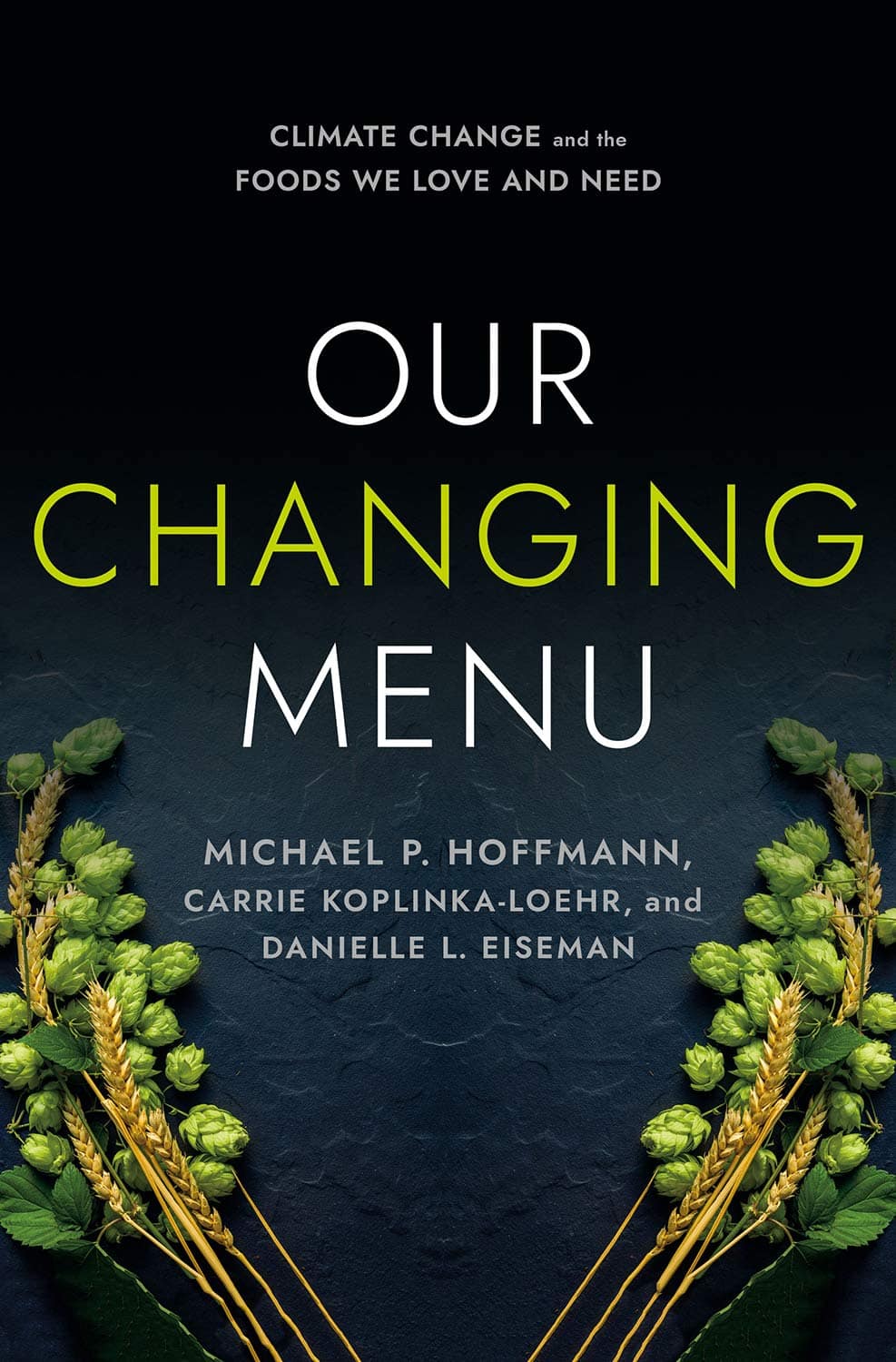 Before the website, there was the book: Click here to learn more about the Our Changing Menu authors and illustrator.
Want to help keep us creating? Your donations will be used to expand, update, and enhance the website and support the Our Changing Menu initiative.